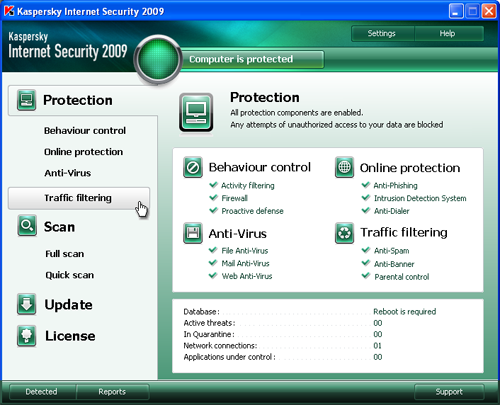 Kaspersky Internet Security 9 Today, threats to PCs are appearing in
ever-greater numbers and diversity. Cyber criminals on the Internet are
well organized and tend to target PCs with combined threats. A
standalone antivirus solution is no longer enough to fully protect your
PC. Kaspersky® Internet Security 9 provides you with the same proven
anti-virus protection as Kaspersky Anti-Virus together with additional
features including Parental Control, a personal firewall, an anti-spam
filter, Privacy Control and more.


DOWNLOAD